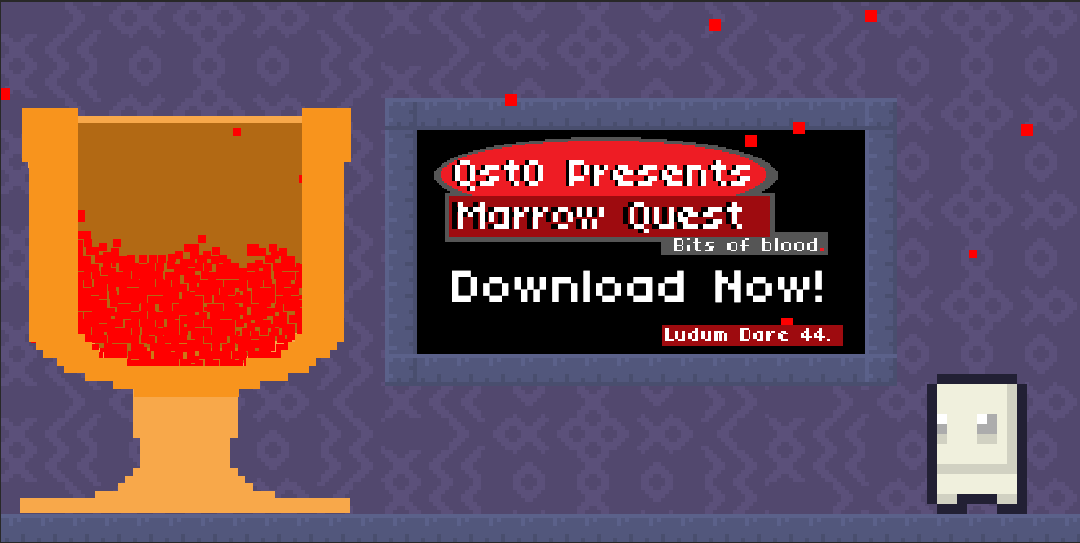 Marrow Quest - Ludum Dare 44
A downloadable game for Windows
Play as Marrow, a lovable bone marrow on a quest to fill their cup.
WASD to move. Click to make blood. Spacebar to jump.
Tips:
Double Jump can help you get around easier.
Marrow can spend health to make blood, which can be stood on as platform.
Make too much blood at once and Marrow will pass out.
Marrow is fragile, touching even the small sharp plants will end badly.
Click to create bits of blood to use as platforms and to fill the cup.
You will be scored after passing out.
Watch out for the marrow hungry mouth monster :O